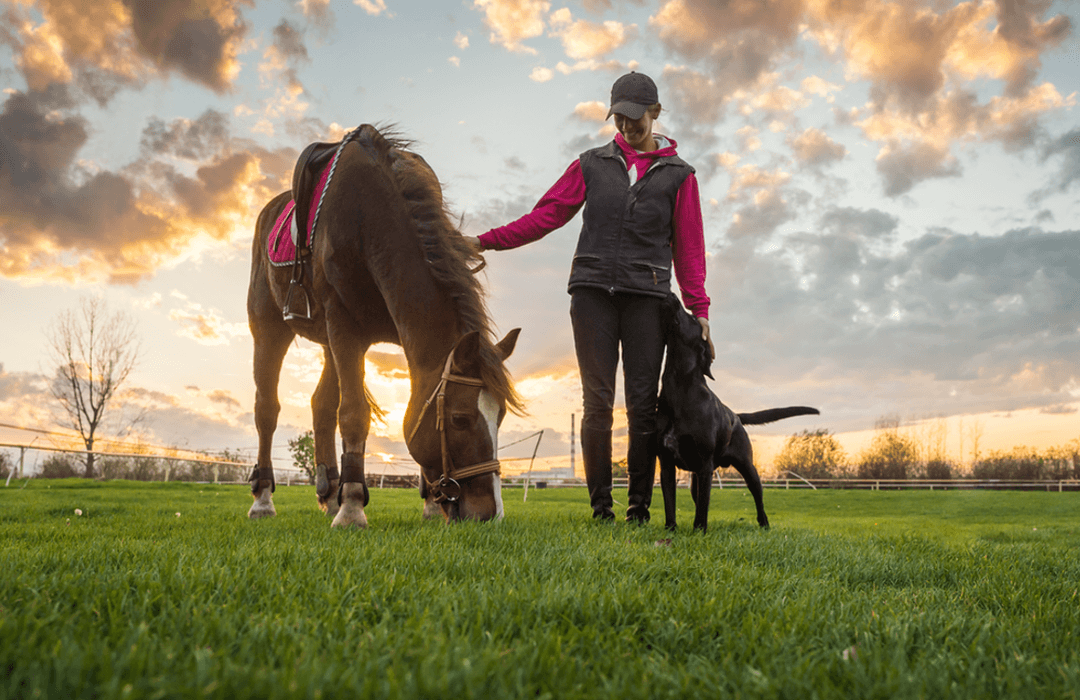 WELCOME TO UNMISTAKEN STARS
We are committed to celebrating the powerful healing facilitated by the
extraordinary human animal bond through animal assisted activities.
Unmistaken Stars Farm Sanctuary is a 501(c)3 non-profit public charity providing a place where people and animals help one another heal. Everything we do here at the farm is about and for the animals, and the people whose lives they touch. The more people we reach, the more people and animals we are able to help.
We offer force free and fear free methods of dog training and behavior modification. Our Fear Free certified trainer is also the only CCPDT Certified Professional Dog Trainer (CPDT-KA) and Certified Behavior Consultant Canine (CCPDT and IAABC) in North Central Massachusetts (Hubbardston/Gardner line). Our training programs include group classes from puppy and beginner through advanced obedience training, private lessons and behavior consults specializing in anxiety, reactivity and aggression. 
Thank you for supporting our mission!
Sharing healing, hope and happiness through: 
Testimonials from Our Clients
"Seven years ago this month, we found a wild dog on the beach in the Bahamas. We brought it home and asked Andria to train it as a service dog. To think the dog could be trained at all was a stretch. Andria and Unmistaken Stars did such a great job, that Kalik now goes back and forth in planes all the time. I am so proud when other dogs in the airport that claim to be trained act badly and Kalik walks right by with her head up as if to say…that's right…Andria trained me!!"
 ~ Leslie, Ashburnham, MA
I first connected with Andria from Unmistaken Stars in 2011 on referral from my veterinarian. It was my first time with an energetic, Aussie puppy whom I wanted to start off right with! We were able to take AKC Star Puppy, Intermediate Puppy with Basic Agility and graduate over to Agility! To this day Dante is an amazing dog, thanks to the help of Andria! She has been imperative in teaching me how to connect with my dog through positive reinforcement and understanding his behaviors. I am always complimented on his ability to listen and mind his manners! At seven years old he still absolutely loves agility and working with his friends in the ring. Unmistaken Stars will always be my safe place for boarding, grooming and training!
~ Jen, Templeton, MA
We brought our rambunctious Maltese, Blizzy, to a commercial place for grooming. They kept her for hours and when we picked her up she was visibly upset, her nails weren't clipped and she didn't smell nice. They told us that she was not cooperative, and this was the beginning of our search for a good groomer. One place we tried actually told us to medicate her before bringing her to them!
My daughter told us about Andria and said she had seen her with horses, and suggested we try "Unmistaken Stars". We were nervous, as was Blizzy, but as soon as Andria held her she settled.
When we arrived to pick up Blizzy (about 1 1/2 hours later) we couldn't believe our eyes!!! Blizzy was calm, looked beautiful, her nails clipped and smelled great!!! We were in such shock that Andria was able to do all that she did AND she said Blizzy was good!!! She truly IS the animal whisperer!!!!
~ Karin, Fitchburg, MA 
Up until this summer, our sweet old girl, Ginger, had never, in all of her 18 years, been boarded and I was very nervous about leaving her with anyone. She's a Jack Russel Terrier who is mostly blind, mostly deaf and mostly white now.  She doesn't do stairs or most kinds of weather but she's sweet and lovable and still moving around not half bad.  Andria took one look at her and said "so I'm thinking we will keep her separate from the others so that she doesn't get jostled".  That statement alone eased my nerves. I've never been so relaxed about not taking Ginger away with us. When I picked her up after a week away, she was chipper and relaxed and fluffy(Andria gave her a bath too!) and she whined the whole way home because she had enjoyed her visit so much. Andria, I can't thank you enough for not only taking care of our special girl but for understanding exactly what she needed and rejuvenating her while we were away. I'm sure you've added another year or two to her life!

~ Melissa, Gardner, MA
Unmistaken Stars opened the door to the universe for our two pets. Andria helped us get our two rescue dogs leash trained and made it easier for us to take our dogs on walks.  She helped us with obedience training for one of the dogs who was very fearful and always a flight risk. She did not just train our dogs but us as well on how to deal with various situations we face day to day with our dogs. Unmistaken Stars is rightly named to help unmistaken stars like mine!!
~ Amit, Hubbardston, MA