CANINE BEHAVIOR CONSULTING
Is COVID-19 keeping you home with a dog who needs help? We are currently offering both in person and remote canine behavior consults for the following challenges:
Aggressive

or reactive behavior towards people or other animals
Growling or biting
Disruptive or unruly behavior towards people, dogs or other environmental stimuli
Fearful or anxious behavior
Challenges with house training
Private consults have now resumed at the farm, and remote consults are ongoing; modern remote technology allows us to help you quickly identify and effectively problem solve in your dog's own environment. A behavior consult is $175.
Andria Young is one of only ten Certified Canine Behavior Consultants (CCPDT and IAABC) in the entire state of Massachusetts and one of 200 in the world.  With her additional certification as a Fear Free Professional and Certified Professional Dog Trainer (CPDT-KA) Andria will meet with you for an initial private consult which is 1-1.5 hours in length.  This behavior consultation will include an in-depth assessment of your dogs known history and behavior challenges, a customized behavior modification plan, and follow up handouts/homework.  Andria approaches behavior consultation and training with an educational perspective; in addition to helping you help your dog, she will also focus on helping you understand the motivations behind your dogs behavior which allow you to more fully apply the principles of science based learning.

While some behavior challenges may be quickly resolved in a single consult, many are long terms patterns of behavior that require a period of ongoing lessons to modify the behavior.  These follow up private lessons are one hour in length and focus on helping you implement behavior modification techniques such as, desensitization, counter conditioning and the teaching of alternate incompatible behaviors. 

 

All behavior modification programs are focused on the physical and psychological wellbeing of your dog while working together to foster the human/animal bond through positive reinforcement.  As a certified member of the International Association of Animal Behavior Consultants, a member of Pet Professionals Guild, and the Association of Professional Dog Trainers, Andria adheres to the humane hierarchy of dog training which includes LIMA (Least Intrusive Minimally Aversive) methods of training.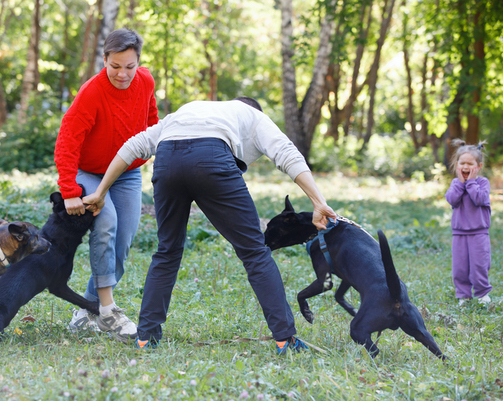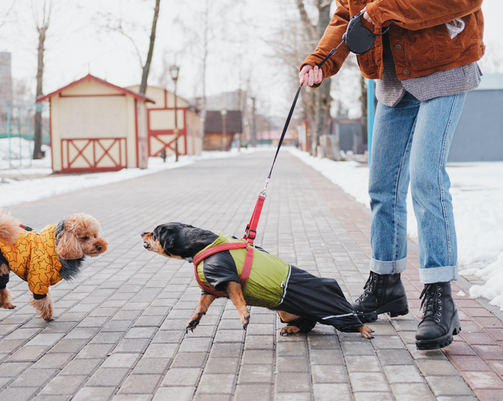 Professional Qualifications in an unregulated industry
In an industry in which anyone can call themselves a dog trainer, choosing a trainer or behavior consultant can be confusing, daunting and potentially dangerous to you and your dog.  Many falsely advertise themselves as "behaviorists" which is a title held only by those who are certified through the Animal Behavior Society having either completed a Master's Degree in biological or behavioral science, or an individual who has obtained a doctorate in biological or behavioral science. 

 

For professional dog trainers and behavior consultants certification is available through the Certification Council for Professional Dog Trainers (CCPDT); the CCPDT is an independent organization that is dedicated to setting humane and credible professional standards within the training and behavior consulting industry.  To obtain certification as a Certified Professional Dog Trainer – Knowledge Assessed (CPDT-KA) through the CCPDT, trainers must document professional experience and references in the field of dog training as well as successively pass a comprehensive proctored exam.  Likewise to obtain certification as a Certified Canine Behavior Consultant – Knowledge Assessed (CCBC-KA) through the CCPDT, behavior consultants must document behavior consulting hours, provide references from a veterinarian and also pass an extensive proctored exam.  Both Certified Professional Dog Trainers and Certified Canine Behavior Consultants must also document approved continuing education credits on a yearly pass.  As both a CPDT-KA and CBCC-KA, Andria enthusiastically complies with these requirements and supports the movement to create national licensing of dog trainers and behavior consultants to protect the very dogs and owners this industry seeks to serve.  Force, intimidation, and pain are strongly opposed by leading organizations such as the Association of Professional Dog Trainers, the American Veterinary Society of Animal Behavior, and the Pet Professionals Guild backed by years of science proving the efficacy of positive reinforcement based training.  Be assured that leash corrections, choke, prong and electronic collars (otherwise called shock, remote or rumble collars), and other aversive methods will never be used in our training or behavior modification programs.  Andria, and all of us at Unmistaken Stars Farm Sanctuary, remain committed to humane, positive, force free, science based methods of helping you help your dog.